French Tactical Airlift at Evreux
Écrit le 18/02/15, dans
English summaries
C-160 Transall and ET 2/64 Anjou
Although many lines have been written about A400M Atlas entry into service, C-160 Transall are still the backbone of French medium lift tactical transport. Both Evreux based squadrons were intensively engaged in recent war operations in western and central Africa, i.e. 'Opération Serval' – No less than a dozen of Transall at a given time.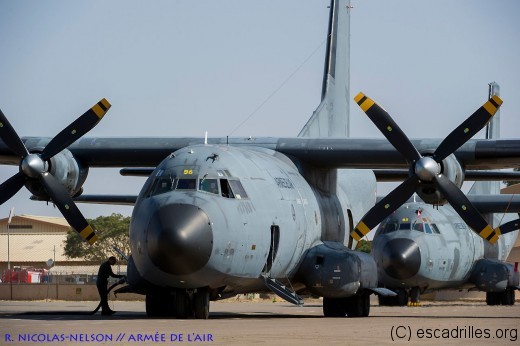 Most of the first generation Transall are being retired these years, but the C-160NG fleet is to fly in operations another 10 years or so: now being named with the same 'R' suffix as the older machines, the second generation aircraft were built in the early 80's. They can be easily identified thanks to the prominent air-refueling probe ahead of the cockpit. Both types are flown by escadron de transport 1/64 Béarn and ET 2/64 Anjou, from base aérienne 105 'Commandant Viot' at Evreux-Fauville.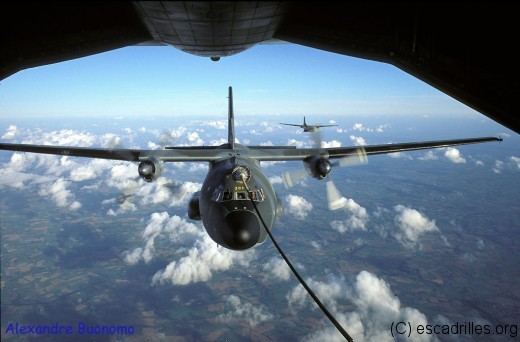 64th Escadre de Transport squadrons fly the same missions, and C-160 are being practically prepared and released to operations by 'Escadron de soutien technique aéronautique' ESTA 2E64. Squadron ET 2/64 provides extra time and crew to feed the French Transall OCU, 'Escadrille d'Instruction des Equipages' and is being commanded by LCL Paul Villemin. A typical C-160 crew comprises 5 persons: commander, pilot, navigator and two technicians/loadmasters.
It takes like four years for a young flying officer to become a fully operationnal 'CR', combat ready aircrew, although he, of she, begins to fly in operations after 4 months of initial instruction. At the heart of his operational time, a flying officer enjoys 400 flight hours yearly, and spend more than 120 nights abroad.
Escadron de transport 'Anjou' is the focal unit for high-altitude dropping and NRBC operations, while the sister unit 'Béarn' is focal for air-refueling training. Both squadrons maintain an H24/D7 operationnal readyness status with A1, A3 and A6 aircrafts and crews: A1 is to take off with load and soldiers within one hour from order, at any given time.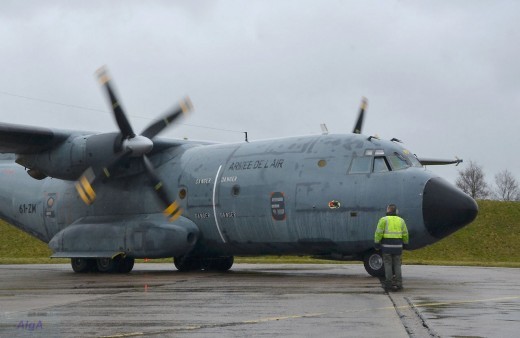 Now that A400M fleet takes most long-range strategic missions, and because C-130H of ET 2/61 'Franche-Comté' (located at Orléans-Bricy) are longer-legged, C-160 of Evreux flies many intra-theater tactical missions, in France, Middle East and in Africa. Since Transall airframes were specifically designed for rugged airfield operations, familiar C-160 silhouettes are flying to everywhere, and whenever needed.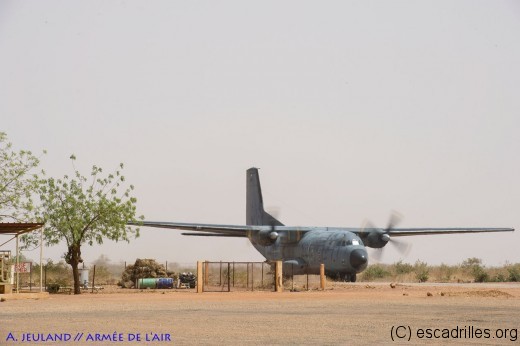 Some time ago it was anticipated that C-160 transport fleet would decrease to 14 aircrafts by 2018 and then soldier on to 2023, but because of increasing operational involvements, current planning might well evolve again. No time for Transall retirement.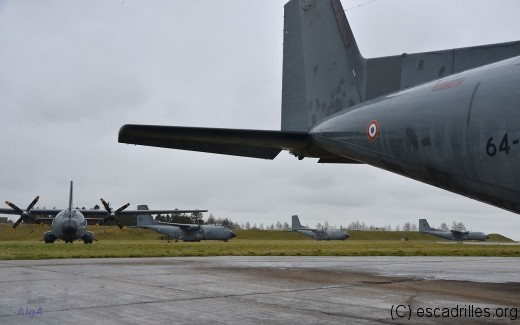 See or full coverage: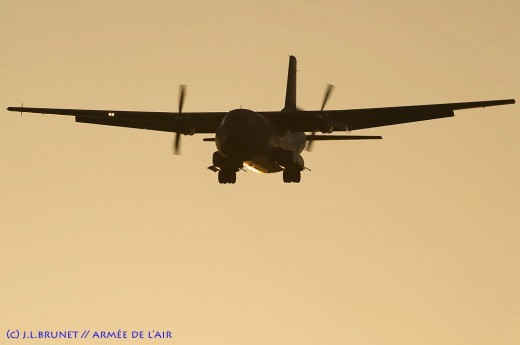 Alexandre et escadrilles.org